A wrongful death occurs when a person's death is due to the legally wrongfully actions of another person or entity. There are a wide range of unfortunate occurrences that can give rise to a wrongful death claim, such as car accidents, medical malpractice, and murder. Whatever the particular circumstances may be, surviving family members are often left with a great degree of emotional pain as a result of a sudden and tragic death. In addition to emotional pain, family members are often left with significant funeral costs and other expenses.
Over her career, New York lawyer Stephanie Ovadia has handled multiple wrongful death actions. As a wrongful death lawyer, she is aware of the emotional toll these types of cases bring and strives to achieve a sense of justice for her clients. If you or a loved one has been affected by a wrongful death, consider consulting with Stephanie Ovadia. Initial consultations are always free.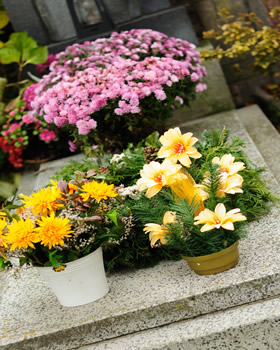 Wrongful Death: Overview
A wrongful death claim is a civil action. In a civil action, the level of evidentiary proof necessary is less than in a criminal action. A famous example that highlights the different levels of proof between civil and criminal actions is the O.J. Simpson case. While O.J. Simpson was not convicted of any criminal wrongdoing in his murder trial, where the standard of proof is guilty beyond a reasonable doubt, he lost a civil action for the wrongful deaths of Nicole Brown Simpson and Ron Goldman. In the civil action, the standard of proof was a preponderance of the evidence. It is important to be aware of this distinction, as in many wrongful death actions there may be a separate, criminal action as a result of the death.
In order to be eligible to proceed with a wrongful death claim in New York, a person must be the personal representative of the deceased person's estate. Any recovery is distributed in accordance with New York law, the focus of which is to compensate immediate family members, such as a spouse, children, or parents.
The necessary elements that must be pleaded and proved in a wrongful death claim in New York are (1) the death of a human being, (2) the wrongful act, neglect, or default of the defendant by which the decedent's death was caused, (3) the survival of distributes who suffered pecuniary loss by reason of the death of decedent, and (4) the appointment of a personal representative of the decedent. (Chong v. NYC Trans. Auth. , 83 AD 2d 546, 547 [2d Dept. 1981], citing 21 Carmody-Wait 2d, NY Prac, § 130:21).
Wrongful Death: History
Under English common law, a wrongful death claim could not exist. The refrain was that "in a civil court the death of a human could not be complained of as an injury." (Baker v. Bolton, 1 Camp 493, 170 Eng. Rep. 1033 [KB, 1808]). The prevailing legal theory was essentially that a tort died with its victim. (see Huggins v. Butcher, 1 Brown & Gold 205, 123 Eng Rep 756 [CP, 1607]. This legal theory persisted not only in the common law of England, but also in the common law of New York and every other American legal jurisdiction. (see Liff v. Schildkrout, 49 N.Y.2d 622, 631-632 [1980]). "The result was that it was cheaper for the defendant to kill…than to injure [the plaintiff], and that the most grievous of all injuries left the bereaved family of the victim, who frequently were destitute, without a remedy." (Prosser and Keeton, Torts § 127, at 945 [5th ed].) In other words, under the common law a wrongdoer could escape liability for his or her actions by causing a person's death.
Understanding the harshness of the common law, New York was the first state to displace with the common law approach to wrongful death claims in 1847. (see Gonzalez v. NYC Housing Auth., 77 N.Y.2d. 663, 667 [1991])(explaining the history wrongful death statutes in further detail). This occurred only one year after England abrogated its common law approach to wrongful death lawsuits when it passed the Fatal Accident Act in 1846. The Fatal Accident Act is also commonly known as Lord Campbell's Act, after the legislator that introduced the bill.
Today, every state in the United States of America has followed New York and enacted a wrongful death statute. New York's wrongful death statute is currently embodied in EPTL 5-4.1.
Wrongful Death: Damages
Under New York law, damages awarded may be a sum that is "fair and just compensation for the pecuniary injuries resulting from the decedent's death to the persons for whose benefit the action is brought." (see EPTL §5-4.3). In essence, "pecuniary injuries" are losses that are measurable by a monetary value. Recoverable "pecuniary injuries" include loss of support, voluntary assistance and possible inheritance, as well, medical expenses incurred before the person's death and the person's funeral expenses. (see Parilis v Feinstein , 49 N.Y.2d 984 at 985 [1980]).
Some of the most important "pecuniary injuries" in a wrongful death claim are those "pecuniary injuries" caused by a wage earner's death. The loss of a family member that is a financial provider can be especially devastating to a family, who are now left without an important source of income for the family unit. On Long Island, which was ranked by Business Insider as the most expensive place to live in America in 2015, the effect of a breadwinner's death can be particularly hard felt. Factors relevant in determining the "pecuniary injuries" felt by a wage earner's death include present and future earnings, potential for advancement and probability of means to support heirs, as well as factors pertaining to the decedent's age, character and condition, and the circumstances of the family members. (see Gonzalez v. NY City Hous. Auth., 77 NY 2d 663 at 668 [1991]).
Where the deceased person is not a wage earner, "pecuniary injuries" may be calculated, in part, from the increased expenditures required to continue the services he or she provided, as well as the compensable losses of a personal nature, such as loss of guidance. (id., citing De Long v. Erie Ctny., 60 N.Y.2d 296 at 307 [1982]). This takes into consideration the important role a non-wage earner has in a family. His or her services have an important value that traditional provides savings to family, such as savings on daycare expenses.
Nevertheless, not all types of damages are recoverable in a New York wrongful death case. While New York permits damages to be claimed for a variety of circumstances, the state of New York limits recovery for pain and suffering. Unlike many other states, family members' pain and suffering is not recoverable in New York.
Pain and suffering where a death occurs is limited to only the "conscious pain and suffering" of the deceased person or, in other words, the pain and suffering that was endured by the deceased person before death. This is known as a "survivorship" claim that may be brought by the deceased's estate, pursuant to EPTL 11-3.2 (b), depending upon the particular circumstances of the person's death. It constitutes a separate cause of action, distinct from the wrongful death, and damages awarded in a "survivorship" claim accrue to the deceased's estate, not distributees. (Ratka v. St. Francis Hosp., 44 NY2d 604, 609 [1978]). This difference means that awards for a wrongful death claim and a "survivorship" claim may be distributed in different ways.
In some cases, punitive damages may also be available. (see EPTL §5-4.3(b)). Punitive damages are only awarded where the defendant's conduct "evince[s] a high degree of moral turpitude and demonstrate[s]such wanton dishonesty as to imply a criminal indifference to civil obligations." (Ross v. Louise Wise Servs., 8 N.Y.3d 478, 489 [2007], citing Walker v. Sheldon, 10 NY2d 401 at 405 [1961]). A primary purpose of punitive damages is to punish the defendant.
Another primary purpose of punitive damages is to have a deterrent effect. As the New York Court of Appeals stated in Ross v. Louise Wise Servs., "Subjecting a wrongdoer to punitive damages serves to deter future reprehensible conduct. Hence the term 'exemplary damages' is a synonym for punitive damages." Id.
Punitive damages are not insurable. (see in Hartford v. Village of Hempstead, 48 NY2d 218, 229 [1979])("[T]o allow insurance coverage is totally to defeat the purpose of punitive damages")). This is a matter of New York's public policy. (Home Ins. Co. v. American Home Products Corp., 75 NY 2d 196, 200 [1990])("There is no question that the general rule, as articulated in two of our recent decisions, is that New York public policy precludes insurance indemnification for punitive damage awards, whether the punitive damages are based on intentional actions or actions which, while not intentional, amount to "gross negligence, recklessness, or wantonness" or "conscious disregard of the rights of others or for conduct so reckless as to amount to such disregard".)(citations omitted)).
Without insurance indemnification, collection of an award or judgment becomes problematic in many circumstances. This means that where punitive damages are granted, there may be no mechanism to collect, except from the wealthiest of individuals and business entities.
In addition to being difficult to collect, punitive damages are not recoverable against New York state or its political subdivisions, which include municipalities. (Sharapata v. Town of Islip, 56 NY2d 332, 334, 338-339 [1982]).
In general, wrongful death actions in New York provide less compensation than if a victim survives an incident. This particular point of New York wrongful death law was highlighted in an extensive New York Times article discussing the settlement of the wrongful death action regarding Sean Bell, the man who was tragically killed by New York City police officers during his bachelor party.
Wrongful Death: Statute of Limitations
One common concern with wrongful death cases is the amount of time one has to file a wrongful death claim. In general, the statute of limitations for a wrongful death claim is two years from the date of death. If there is a criminal prosecution for the person that caused the death (i.e. the person that would be the defendant in a wrongful death action), however, the statute of limitation is tolled for at least one year from the termination of the criminal action. (see EPTL §5-4.1). The statute of limitations may also be tolled in some very limited circumstances where the only potential distributee of the deceased person is a minor child and, in essence, there is no competent adult to bring the action like a guardian.
Although the statute of limitations for wrongful death claims is two years in New York, in some wrongful death cases legal action is required in a far shorter time frame. For example, where a person's wrongful death is the result of a municipality, New York law requires that the municipality be served with a Notice of Claim within 90 days from the appointment of a representative of the deceased person's estate. (see GML § 50-e). Deadlines like this are the reason it is critically important to have a personal injury lawyer that handles wrongful death actions review a potential wrongful death claim as soon as possible. In some cases, waiting until the statute of limitations nears can comprise an otherwise valid wrongful death claim.