People expect products to work as intended. When a product defect results in injury or death, you have rights as a consumer. Product manufacturers, designers, and distributor all have certain legal responsibilities to ensure products are safe.
Liability for product defects may result of various reasons like a defect in design, a defect in the manufacturing process, or by failing to warn consumers of potential dangers associated with the product.
If you have been injured by a product, consider contacting the Law Office of Stephanie G. Ovadia for a free consultation. We can investigate and evaluate your legal claim while you focus on recovery.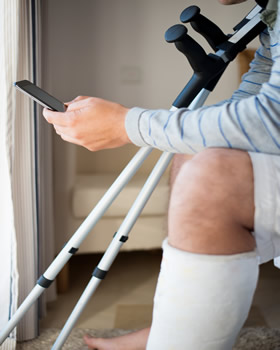 Product Liability: An Overview
There are various types of product liability cases. Product liability may be the result of a design defect, a manufacturing defect, or a failure to warn. In design defect cases, a product was designed in an unreasonable manner. In manufacturing defect cases, a product was constructed defectively through a mistake in the manufacturing or assembly process. Failure to warn cases arise when manufacturer has a duty to warn against latent dangers resulting from foreseeable uses of its product of which it knew or should have known.
Additionally, product liability may result from various theories of liability such as negligence, strict products liability, or a breach of warranty. Consumer protection laws may also be implicated in a product liability action. In general, it is the product liability lawyer's goal to demonstrate that the product in question was defective and unsafe for product users and/or bystanders.
Things to Do after Suffering a Product-related Injury
After suffering an injury as a result of a product, it is important to maintain and preserve evidence. When a person is hurting from an accident, any accident, this may be the last thing on a person's mind. A lack of evidence, however, may seriously jeopardize an otherwise valid products liability action. The following actions should be performed soon after suffering a product-related injury:
Preserve the product, if possible. Don't throw it out! Even if the product is now broken. It is important to ensure safe storage of the product. Expert examination of an offending product is often a critical piece of evidence in evaluating a product liability claim, especially in the event of litigation.
Take pictures.Photograph the product, the scene, and the injury. In today's modern world, where almost every cell phone is equipped with a camera, this task is far easier than in years past.
Secure documentation.The product's box, instructions, manuals, directions, sales receipt, and any other documentation relating the product is information that should be safeguarded and preserved. Depending on the specific facts involved, accident/incident reports and/or witness statements may be sought.