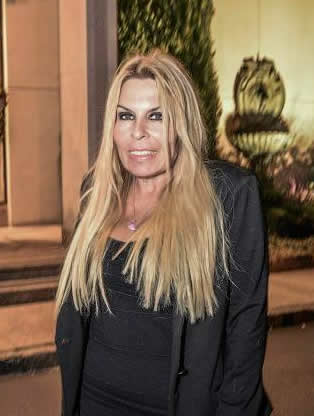 About Stephanie Ovadia
AT A GLANCE
– Lawyer
– Radio Personality
– Mom of 8

EDUCATION
– J.D. from Southwestern Law School
– B.A. in Political Science from SUNY Binghamton
– Paralegal Certificate from Adelphi University
Stephanie G. Ovadia is a mother of eight and has been a practicing attorney for more than 30 years. She received a B.A. in Political Science from SUNY Binghamton in 1980. After completing her undergraduate studies, Stephanie obtained a paralegal certificate from Adelphi University. Realizing her interest in law, she went on to earn her law degree from Southwestern Law School in 1984. Although she concentrated her practice exclusively on personal injury law for many years, over the past several years she has expanded her practice to include entertainment, contract law, business law, per diem court appearances, traffic ticket defense, among other legal areas.

Stephanie's eight children range in age. As a mother, she become increasingly concerned with the spread of internet bullying and has given many lectures on the issue of cyber bullying, parental controls, and legislation.
Stephanie has appeared on various news stations and on FOX 5 as a legal commentator. She has been in many print publications, including the New York Times, Newsday, the New York Post, and the Daily News.

Outside of law, Stephanie hosts her own radio show, the Stephanie O Show, in the New York area on 103.9 FM, LI News Radio. Her radio show is broadcast live on Wednesday from 10 pm to 11 pm and replayed every Sunday from 5 pm to 6 pm. She also has experience as an event planner, developing and collaborating on various events, parties, and promotions in the tri-state area for individuals, businesses, and charities.
REQUEST A FREE CONSULTATION
Contact us today to request a free and confidential initial consultation.