Long Island Personal Injury Lawyer
The Law Office of Stephanie G. Ovadia has provided personal injury legal assistance for people on Long Island and throughout the surrounding area for decades. Stephanie Ovadia has handled all types of personal injury matters, from car accidents to medical malpractice claims. She understands personal injury matters and has made personal injury practice in New York a primary area of practice. By doing so, Stephanie Ovadia has helped more than a thousand clients in all walks of life with their personal injury matters.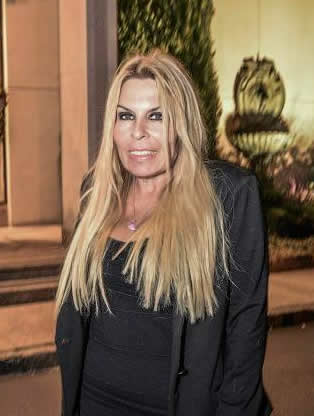 Long Island Personal Injury Attorney
When a person is injured in an accident due to the fault of another, the results can be devastating. What once seemed routine can require significant effort and simple tasks can become insurmountable obstacles. Medical bills, missed worked, and other costs quickly add up. In a place like Long Island, with its relatively high cost of living expenses and property taxes, making ends meet can be a difficult, if not impossible task in the best of conditions. All it takes is one accident, one distraction, one mistake, and a family can be forever-altered due to injuries. This is why that when a person is injured through the fault of another, it may be very important to have a personal injury attorney evaluate a potential legal claim. Important legal deadlines may be missed and evidence might be lost by failing to retain an attorney soon after an injury occurs.
Stephanie Ovadia is a licensed New York State attorney with more than thirty years of legal experience. Stephanie Ovadia began working as a personal injury attorney on Long Island in the mid-1980s. After a few years of working in a Long Island personal injury law firm, Stephanie founded the Law Office of Stephanie G. Ovadia in 1993 to represent individuals in personal injury matters. Stephanie has represented thousands of clients and has achieved fair and just compensation for injury claims over the course of her career. Commonly handled cases include car accidents, wrongful death matters, and slip and falls.
LONG ISLAND PERSONAL INJURY LAWYER HANDLING MATTERS SUCH AS:
What is a personal injury?
Personal injury refers to a type of tort, a civil wrong, wherein a person is injured. Under this broad area of law, there are many specific types of cases. Car accidents, intentional or negligent infliction of emotional distress, defamation and slip and fall accidents are just some of the multitude of types of personal injury cases.
Each type of legal matter that is generally classified as a personal injury presents individual challenges, as well as unique facts and circumstances brought by individual cases. Laws and legal principles applicable in one personal injury case may not be applicable in another.
Some torts may be the result of a person's intentional action like an assault and battery. Other torts may be the result of a person's carelessness, such as a car accident or bicyclist being knocked down as a result of a distracted driver.
Stephanie Ovadia has been a practicing personal injury attorney in New York City and on Long Island for more than 30 years. She has experience handling a variety of types of personal injury matters. In those years as a personal injury attorney, Stephanie has handled thousands of personal injury matters to achieve compensation for her clients.
But above all, Stephanie Ovadia has sought to create a compassionate law office that understands and
empathizes with a person's pain and suffering as result of a sudden and unfortunate injury. She does not mind going the extra mile for a client and always strives to achieve a sense of justice for her clients. In many instances, Stephanie Ovadia has met clients and potential clients in more convenient and comfortable places than her law office.